Meet Megan
Megan Stewart grew up in Zionsville, Indiana. She attended high school at Brebeuf Jesuit and met her husband there. After graduating in 2006, she attended Xavier University, becoming the only Elementary Education major in her year to also complete Xavier's University Scholar's program. She graduated college in 2009 and began teaching.
In 2012, Megan married and started a business she now runs with her husband, JK Stewart. They live in Carmel, Indiana with their two children: Lochaln & Aurelia. Megan spends her days reading, writing, designing, playing, and baking. The Story of Candour is her first novel.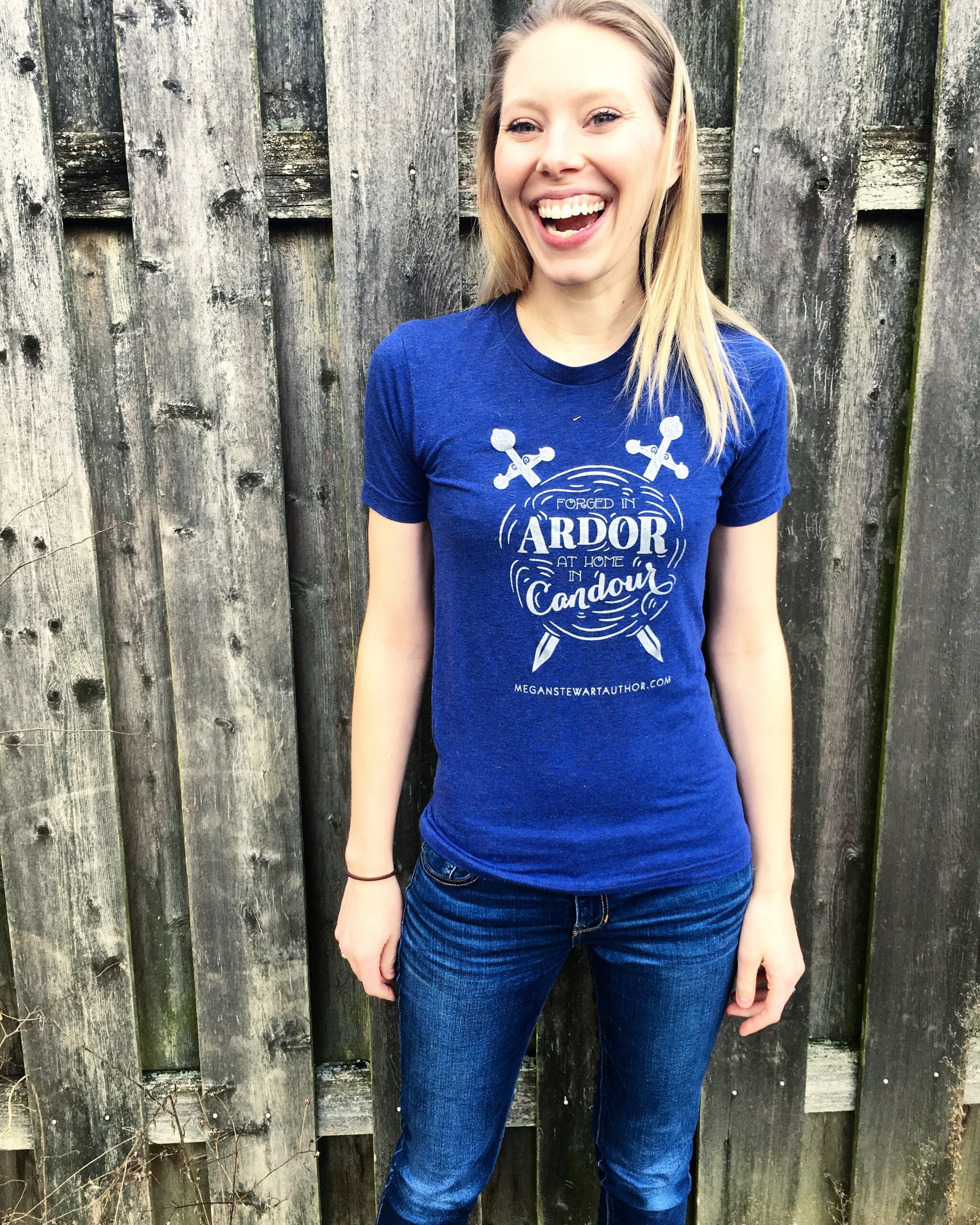 "Since it is so likely that children will meet cruel enemies, let them at least have heard of brave knights and heroic courage. Otherwise you are making their destiny not brighter but darker."
–C. S. Lewis

I greatly enjoy both rap and classical music as long as they are both played loudly.

I think Swiss cheese is gross and for some reason coffee smells like skunks to me.

I learned sign language growing up, but have the vocabulary of a 7-year-old boy.

Ron Weasley is my favorite Harry Potter book character.

Even our toddler eats off the fancy china in our home and it rarely gets broken.

I got my one and only C in 3rd grade handwriting.